Message from the Vice-Chancellor of UOW Professor Patricia M. Davidson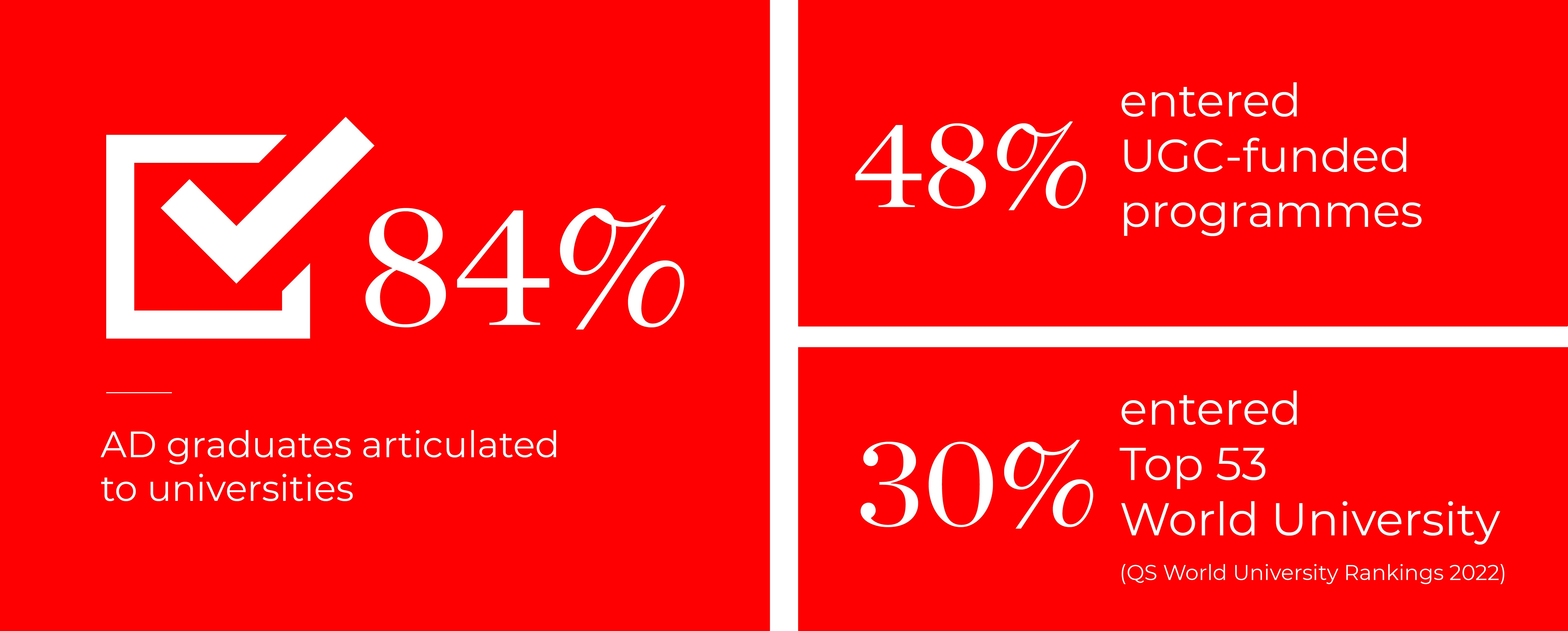 A brand-new campus at Tai Wai in 2023
A Brand New Campus at Tai Wai
UOW College Hong Kong has opened its brand-new campus in the 2023-24 academic year at Tai Wai, New Territories. It is conveniently situated adjacent to the Tai Wai Rail Station, a junction of two main lines, and served also by other forms of public transportation including buses and minibuses. With approximately 15,000 square metres of space, the campus can accommodate up to 3,300 students.
Facilities at the Tai Wai campus include a 200-seat auditorium, four 100-seat lecture theatres, 30 classrooms for small-class teaching, purpose-built laboratories and work rooms for computer, design, engineering, languages, and social work. With the development of maritime navigation programmes at the College, the campus will also have a maritime laboratory to complement studies in this area.
The Tai Wai campus has a spacious library of more than 800 square metres that can accommodate up to 200 students, with spaces for individual self-study or group project work, printing facilities, as well as audio-visual equipment that support student learning. With the support of the University of Wollongong, UOWCHK students can access the e-resources of the UOW Library in Australia, where over 450,000 e-books and 90,000 e-periodicals are available.
The College attaches importance to the holistic and multi-faceted development of students, and the new Tai Wai campus will have provisions such as dance studio, fitness gym, and music room for the physical well-being of students.
Studying in 2023
Our heritage stems from the Community College of City University (CCCU), which has a long history of providing higher education to the Hong Kong community.
Apply Now
UOWCHK degrees give you options for how and what you learn.
A College for Your Future
UOW College Hong Kong ("UOWCHK") has over 35 years of experience in providing quality tertiary education in Hong Kong.
The College is an Approved Post Secondary College in Hong Kong under the Post Secondary Colleges Ordinance (Cap 320).
Since July 2015, the College has been part of the global network of the University of Wollongong (UOW), Australia, through which our students' horizons and learning experiences have been widened and enriched. This partnership allows for both staff and student mobility through visitation and exchange programs not only to UOW's main campus in Australia but to UOW's global campus locations around the world including Malaysia and the United Arab Emirates.