Faculty of Science and Technology
Transfer to UOW Australia
We offers unique opportunity to our Associate Degree and Higher Diploma students in Hong Kong to articulate to our parent institution, University of Wollongong ("UOW") bachelor degree program in Australia. With the possibility of completing the UOW undergraduate degree within 12 months and 25% off discount of your offshore tuition fees.
Transfer to UOW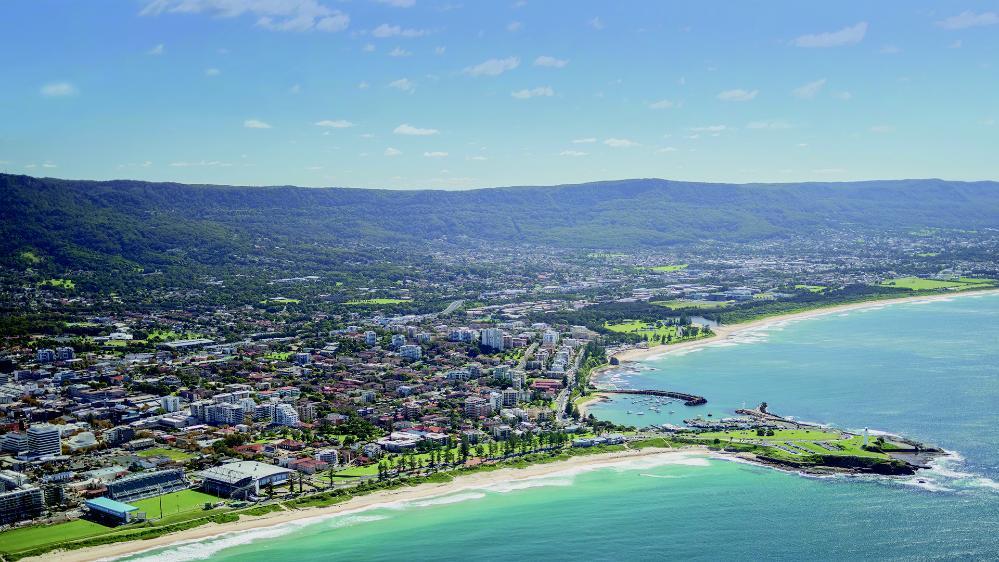 Academic Programmes
Aviation
* Study Subsidy Scheme for Designated Professions / Sectors (SSSDP) for both Year 1 and Year 3 Entry for 2023/24 intakes.
Information and Communication Technology
# Non-means-tested Subsidy Scheme (NMTSS) for Self-financing Undergraduate Studies in Hong Kong
Aviation and Logistics
Creative Media
Information and Communication Technology
Applied Science
Data Science
* Admission suspended for 2023-24
Creative Media
Information and Communication Technology
* Admission suspended for 2023-24
Belong to one of the best
The Faculty of Science and Technology stems from the former Community College of City University (CCCU), which has a long history of providing higher education to the Hong Kong community.
UOW ranks among the best:
Top 200 in the world: UOW College Hong Kong (UOWCHK) is part of the global network of the University of Wollongong (UOW) in Australia, one of the world's top 200 universities.
World-recognized universities: The "2020 Times Higher Education (THE) World University Rankings for Engineering and Technology" ranks UOW 91st in the world, 6th in Australia and 2nd in New South Wales.
Subject experts: Ranks UOW among the top 250 universities in the world for Computer Science and Information Systems in the "QS World University Rankings by Subject 2021".
The academic programmes in our Faculty are all:
Locally accredited: All programmes are accredited by the Hong Kong Council for Accreditation of Academic and Vocational Qualifications (HKCAAVQ) and are all well recognized within the Qualifications Framework in Hong Kong.
Government recognized: Most of the courses in our programmes are included under the Reimbursable Course List of the government's Continuing Education Fund (CEF).
Study close to home:
Our campuses are all located at the heart of Hong Kong and well connected by the MTR networks. No matter which programme you choose, you will become part of one big community of learning. Our students are able to enjoy the facilities in one or even more of the UOWCHK campuses located at:
Kowloon Bay
Kowloon City (ready in September 2021)
Tai Wai (ready in 2024/2025)
The College maintains close links with the industries to enable students to require the fundamental skills needed for success in the real world. Every year, about 2,000 students are engaged in internships, special projects, fieldwork and site visits.
Be ready for the industry: All programmes are regularly reviewed by the industries concerned so that their graduates well hill suit the needs of the Hong Kong workforce.
Get noticed by the industry: Work on real industry-sponsored projects, and showcase your work at the faculty's annual project show.
Be rewarded: UOW works closely with a number of organisations such as the Hong Kong International Airport, Hong Kong Towngas and the Society for the Prevention of Cruelty to Animals(SPCA) which offer generous oppotunities with work-integrated learning components to our students.
Travel and study: Seize the opportunity to visit our partner programmes in Australia, Dubai and Malaysia.
Be at the forefront of technology:
Hands-on learning: You decide what to work on for, and you are in charge of your own projects with the guidance of caring instructors.
Purpose-built facilities: Our labortories equipped with specialised facilities including:

brand new computers with network newly upgraded in 2021
aviation and flight simulation
video production equipment
equipment for scientific reach out

Innovation technology: Available for animation, interactive media, 3D printing and prototyping
Learn outside classrooms: In 2018/19, 48 local co-curricular activities were sponsored by UOWCHK, enriching the learning experiences of about 2,300 students. These activities covered community services, cultural awareness, language training, skill training, and teacher-student gatherings.
Resume normal: In September 2021, many of the practical components of our courses will return to face-to-face learning in our state-of-the-art facilities or out in the field, allowing you to gain a deeper understanding of the theories learnt and develop your practical skills. Further details on individual subject delivery will be made available in due course.
UOWCHK Aviation Camp
During the summer of the first year's study, students can choose to take the elective course "Practical Flight Training". Students will join the UOWCHK Aviation Camp and go to Australia to learn flying theories taught by professors in Australia. Moreover, students who join the UOWCHK Aviation Camp can taste the actual piloting experience in the Flight Training Adelaide (FTA). FTA is the only flying school designated by the Cathay Pacific Airways for training of their cadet pilots.
Student Achievements
A student experience like no other